Latest 'HD' updates from Jules Jordan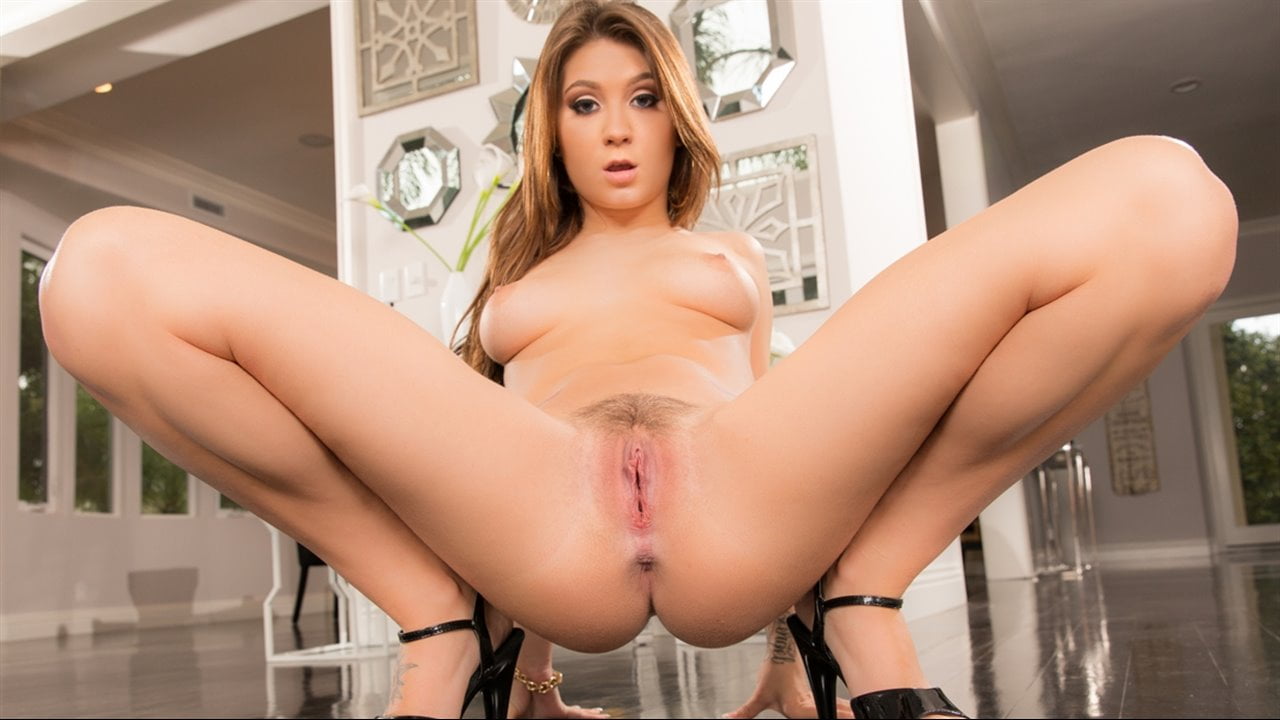 Jojo Kiss is a dirty girl but she's also a good girl. She takes a mouth-fucking so well and doesn't tap out... building up plenty of sexy spit on that cock. This natural babe is passionate and wild and wants to ride dick nice and deep. She loves a tongue in her tight ass too, and maybe some probing so she can taste her sweet little hole. He sucks on her natural titties as she rides his cock and she's so fucking wet. Jojo is so much fun to watch as she cums and cums and moans with cock-filled pleasure. This Sweet Petite slut takes it like a good girl and fucks like no one is watching, begging to taste cum and dropping to her knees for a sweet load.
Manuel isn't happy that his couch is being fucked on by his buddy Steve - until he gets a load of the girl. Roxy Raye isn't your ordinary slut, this babe means business. While Manny may not have been happy that juices were being splattered on his furniture, in his own home, he's quickly changing his tune when Roxy starts deepthroating his massive cock while Steve tongues her pussy and asshole. The brunette has several holes to fill and these buddies are the right men for the blowjob, handjob, and the job in general. If you have seen Roxy Raye in action, you know she can take HUMONGOUS amounts of fucking in her asshole and her pussy and mouth, but if you haven't seen her, here is your chance. She is massively open for business and the only way she can cum hard enough is when she's getting DP'd with huge cocks. Roxy is a dirty slut, and we are allowed to say that because those words come out of her filthy mouth. She gets truly wrecked including taking both cocks in her asshole at the same time! That's how this super slut gets down - getting filled and filthy, tossing salads, getting fucked, cumming hard, and gargling splooge after taking two massive mouthfilling facial blasts!!!
Beautiful Chloe is simply perfect. This knockout is an all natural example of the type of slut that needs to be greased up and properly fucked. After a nice tease, showing off her round booty and perfect tits, those babies get nice and wet. Oil Overload 15 delivers with plenty of liquid coating the likes of horny hotties like Chloe Amour. And this babe not only gets wet, but she fucks with serious intensity!! Her voice is so goddamn sexy when she's getting her sweet pussy finger-fucked and filled with cock. She knows how to work a nice wet, hard cock too - whether it's with her hands, mouth, or anywhere. She's lubed up all over and it slides wherever it wants. Mick fucks this beautiful slut hard and fast, but not too fast at first, because any guy would blow his load too quick with a girl like this. When it cums time to unleash his load, she keeps her pretty eyes wide open as she takes that icing to the mouth like a good little girl.