Latest Updates from Jules Jordan (Page 84)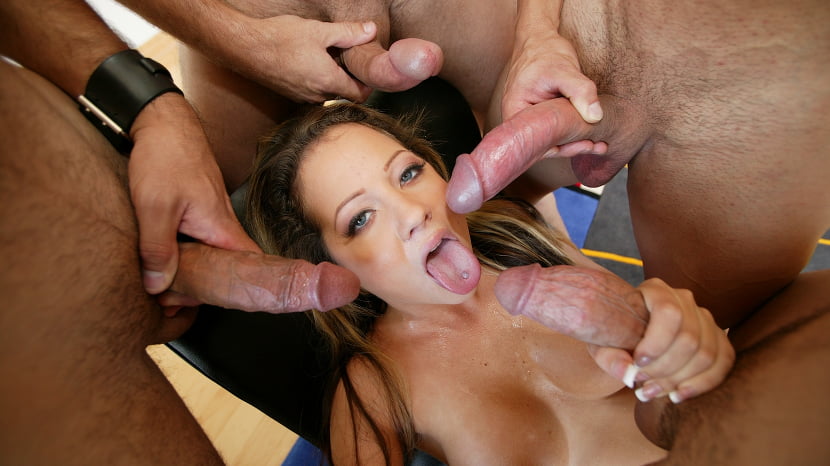 Sophia Is A Cum Guzzling Whore. It's true, really, she says it. 'I'm a cum guzzling slut. I want to suck some cock now, actually.' From the epic FEEDING FRENZY 5 here's a tale of a whore with just one thing on her mind, sucking cock. Swallowing every drop it seems Sophia could just keep sucking and sucking and sucking........
Missy Monroe Is Swallowing The Evidence. Cute as hell, horny as can be here's Missy Monroe in a blow bang where the evidence of debauchery is effectively hidden by the lead debaucher. With beautiful natural tits Misty forgoes her pleasure in order to facilitate five, count em, five hard cocks. Deep throating in every position possible Missy swallows every drop. Good whore.