Latest updates featuring Kali Roses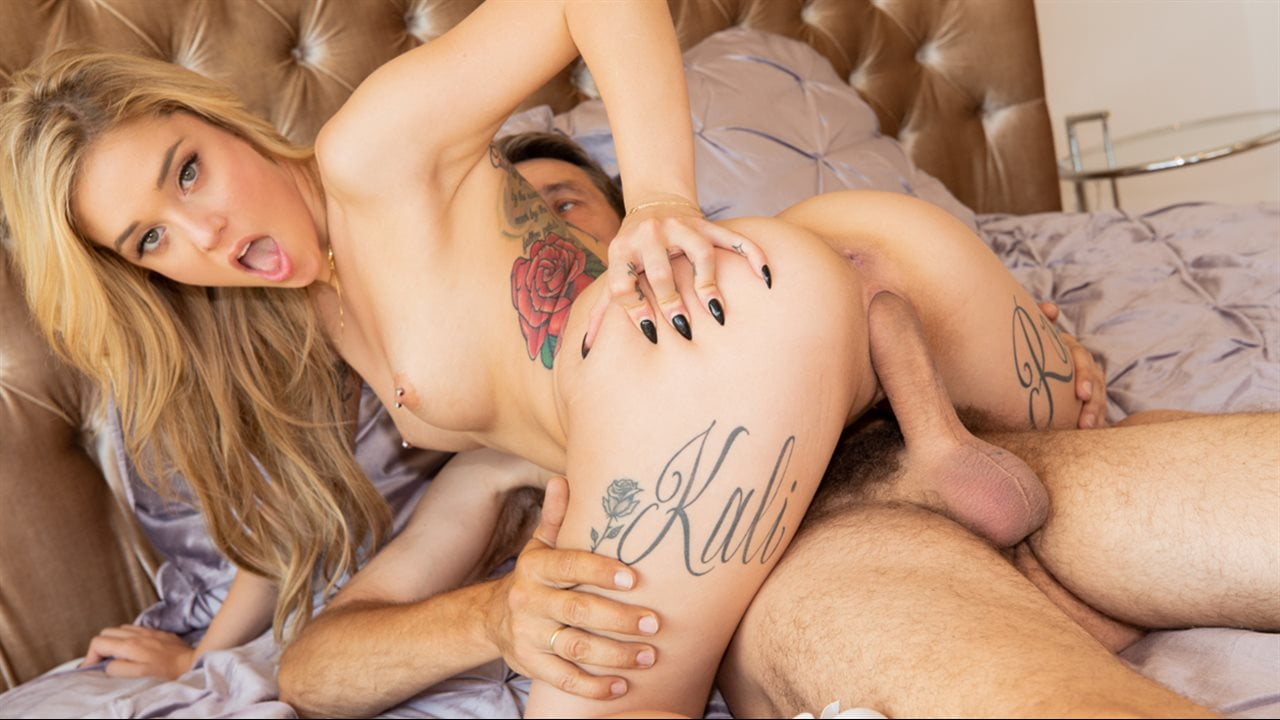 Naughty girl Kali Roses gets caught smoking in her bedroom and makes a deal with her step-father to keep it a secret. Green-eyed beauty Kali Roses is dressed in a pink button down with a patent leather tie and a short plaid mini-skirt as she sits on the bed and lights up a blunt. She's smoking and minding her own business when step-father Steve Homes walks in and decides to punish her for being a bad girl. He bends her over his knee and pulls up her skirt, to expose that she's wearing cute white cotton panties, then spanks her to teach her a lesson. Kali seems to be enjoying the spanking so Steve thinks of another way to punish her…with his cock! Steve chokes Kali with his cock as he pushes her head deeper and deeper down his shaft making her gag. Kali takes off her shirt and panties as Steve squeezes her tits and fingers her tight pink pussy before shoving his big cock balls deep in her wet snatch. Steve fucks that young pussy hard, making Kali cum over and over again then shoot all of his cum right in her mouth. Then Steve makes a deal with her, she can get his cock as much as she wants as long as she doesn't smoke in the house, which Kali happily accepts.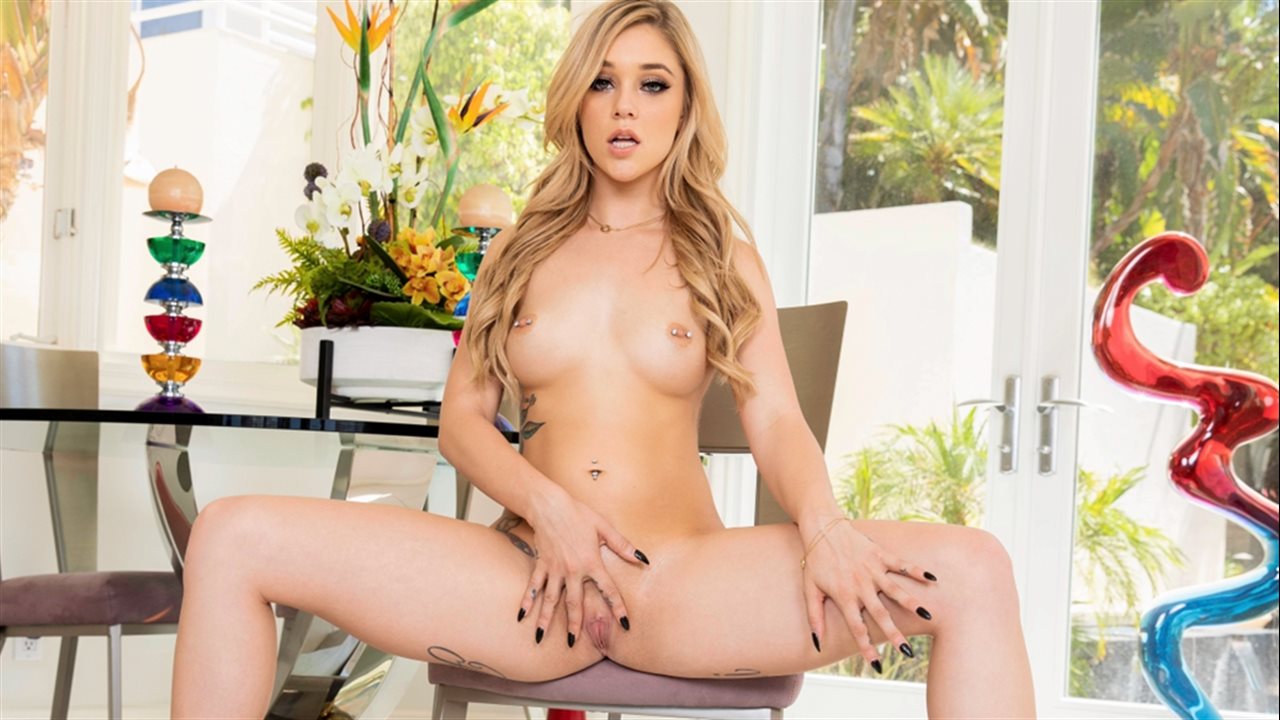 If you like your twerkable to be jerkable, you'll love the opening of this scene from Jules Jordan's 'Black Bred'. Blonde boner charmer Kali Rose wiggles and jiggles her fine ass up the stairs. At the top she gets those cheeks flapping and she's proud of it! After some bass and fine ass in your face during a tease sequence, Rob Piper approaches Kali with his rock hard dick serpent. Kali makes all the right moan tones as she tames the beast with her hands. She drops to her knees and swallows his dick causing her eyes to roll to the back of her head. Our dishy dame spins a long web of slobber to lube up her workflow. The couple heads to the bedroom where Kali's ass really shines. She arches and twerks as she gives Piper a good sucking. Piper returns the love as he teases Kali's diamond studded nipples. He folds her over and licks her pretty little twat a lot... We enjoy the view of Kali's booty as she's spread out in doggie and invaded until her cheeks get in an uncontrolled rolly-polly state. Piper enjoys it so much he deposits his love venom into Kali's cum cupboard. She slides off and lets the creampie filling drip onto his pet. Kali finishes by licking up all her hard work.